Change and Creation
The growing presence of Kureha's PGA frac plugs in the rapidly changing energy market
Polyglycolic acid (PGA) is a biodegradable resin with excellent mechanical strength and gas barrier properties. Kureha was not only first to develop an industrial manufacturing process for this material, we are also the only company in the world to mass-produce it. Shaped into so-called frac plugs, which are essential to successful shale oil and gas extraction, this advanced material promises to significantly streamline the drilling process.
PGA increases efficiency of drilling process
A typical shale oil and gas drilling procedure begins by opening cracks in the rock wall of a well dug horizontally through the shale layer. These cracks are then widened by injecting water at high pressure. As the process is repeated, frac plugs are used to temporarily close the horizontal shaft to prevent water pressure from escaping into the crack created in the previous process. Once the drilling process is complete, it is usually necessary to crush and collect the frac plug. However, frac plugs made of PGA can be disassembled, eliminating this hassle and greatly reducing the cost and time of the drilling process. Meanwhile, productivity rises since the horizontal well can be extended beyond the reach of the crushing drill, thus enabling a greater amount of shale oil and gas to be extracted from each well.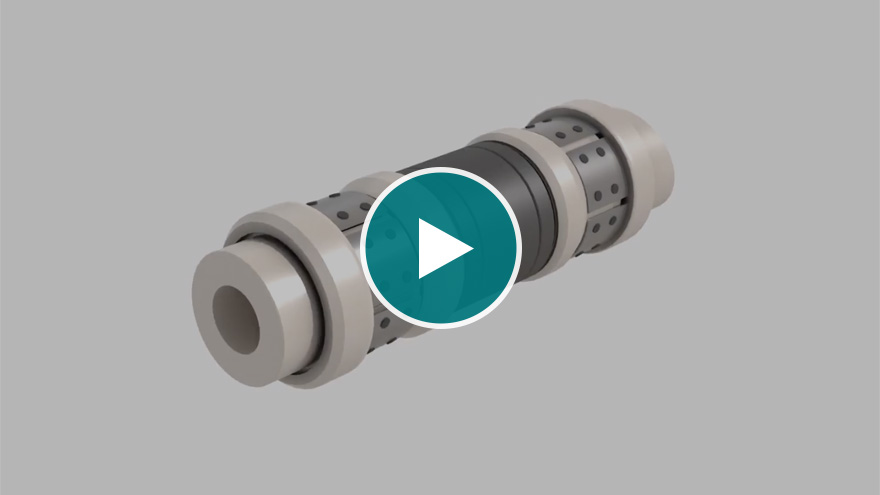 With the increasing amount of shale oil and gas extraction poised to transform world energy markets, Kureha has positioned the PGA business as a growth driver in our mid-term management plan, Kureha's Challenge 2020. We do not only sell PGA as a resin, but also manufacture and sell a frac plug of our own design, the Kureha Degradable Plug (KDP). Our goal is to provide a product that directly reflects end-user feedback and that enjoys a very high level of satisfaction from customers.
Our main market at present is North America, where the major shale oil and gas regions include Bakken, Eagle Ford, Haynesville, and the Permian Basin. To meet ever-more specific customer needs, we are continually working to develop and refine the design of our frac plugs. As we now offer PGA frac plug grades that decompose at a variety of temperatures, Kureha's market share is steadily expanding.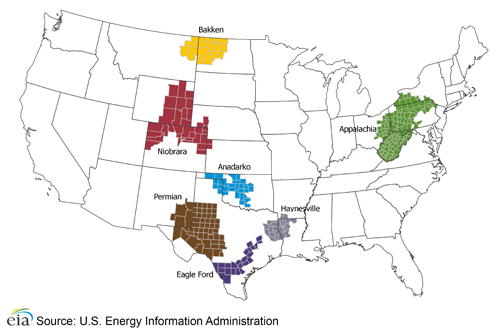 In 2016, Kureha established Kureha Energy Solutions LLC in Houston, Texas. Having a local market presence has enabled us to quickly and accurately grasp market needs and use them in product development. Through such strategic measures encompassing both technology and sales, we are focusing on achieving widespread on-site usage of Kureha's frac plugs.
While Kureha had accumulated extensive know-how in selling raw materials as a chemical manufacturer, until now we didn't have much experience of developing and selling end-products such as frac plugs. To develop the final product, it was necessary to design not only the resin composition but also the various parts of the frac plug in exacting detail. In addition, we are every day working to refine the frac plug to meet the very specific needs of each customer and to convince the market of the quality of our product.
Introducing a new technology carries risk and earning the trust of customers that have never used a product before is a significant challenge. However, as we continue to provide detailed support, including data gathering when necessary, and build a track record among end-users, our hard work to demonstrate the superiority of the KDP and earn customers' trust is paying off.
What drives us is our wish to keep developing the KDP as the best choice for customers and to market a product that truly meets customer expectations.
Our goal at present is to expand our customer base in the North American market. However, shale oil and gas reserves are not limited to North America. In the future, we aim to launch marketing activities aimed at expansion into China and Argentina, ultimately giving the KDP enough market presence to be the preferred choice in any region.
Kureha is committed to first-rate client service that gives first priority to precisely responding to customer needs. In this way, we will enhance market penetration and demonstrate the value our PGA frac plugs in the shale oil and gas market.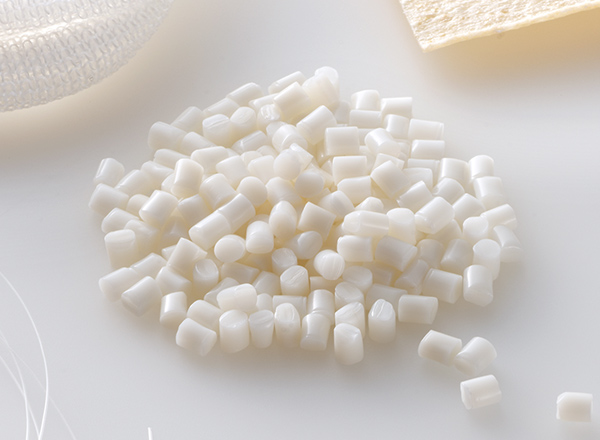 Polyglycolic acid(PGA)
Kureha's PGA (polyglycolic acid) resin Kuredux offers advanced characteristics including, high strength and biodegradability. Kureha technologies have allowed us to establish the world's first industrial manufacturing process for PGA, and make mass production possible. The exceptional properties of PGA have led to global market development in a wide range of fields, including shale oil and gas extraction and industrial processes.