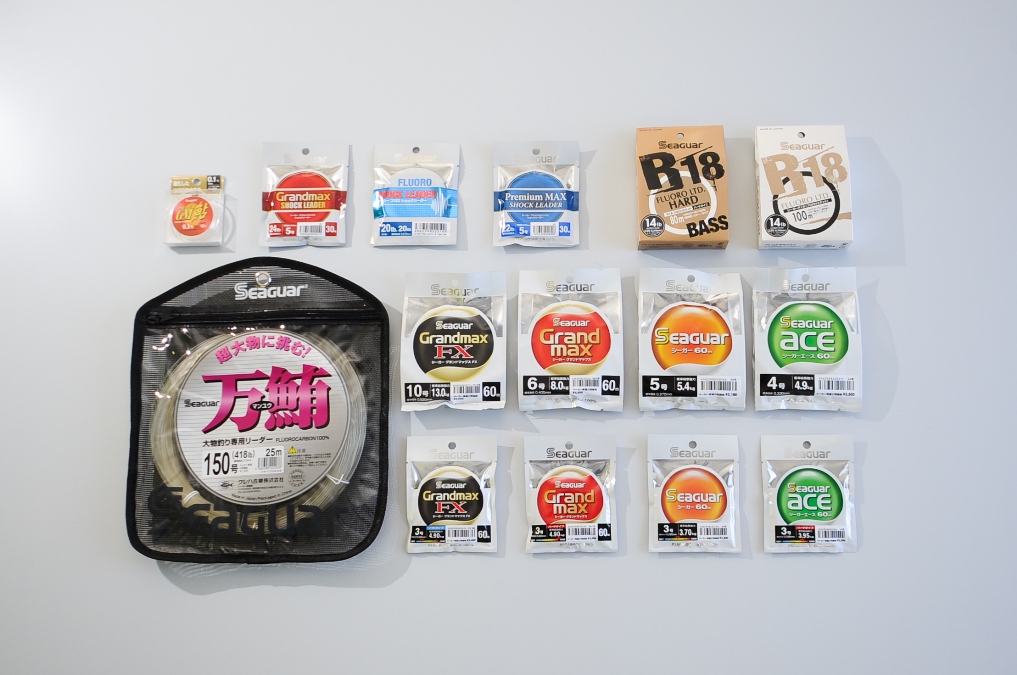 Pioneering fluorocarbon fishing lines
Kureha developed and launched Seaguar, the world's first fishing line made from fluorocarbon (PVDF), in 1971. Since that time, Seaguar has become the leading brand of fishing line and a favorite of fishing enthusiasts. The polyvinylidene fluoride resin KF POLYMER, the raw material for Seaguar lines, is produced at Kureha's Iwaki Factory. The Kureha Group is the only corporate group consistently manufacturing fishing line products from raw material to finished product.
Kureha will continue its product development and expand the lineup to meet customer needs.
Characteristics
Extremely high tensile strength and knot strength
Light refractive index extremely close to that of water reduces visibility in water
High specific gravity provides quick sinking speed
Lack of water absorbency provides long life and excellent drainage
Stiffness helps prevent crimping
Less elastic than nylon, making it easier to sense strikes
Flexible Non-Twist (FNT) production method allows for production of supple and easy-to-use fishing line with no strength loss, with effective improvements to twisting and crimping
Kureha's unique double structure technology provides an excellent balance of knot strength, inelasticity, shock resistance, and suppleness
Product Lineup
SEAGUAR

Fluorocarbon leader lines for all types of fishing

SEAGUAR R18

Fluorocarbon main lines for fishing lures (bass, trout, saltwater fish, squid, etc.)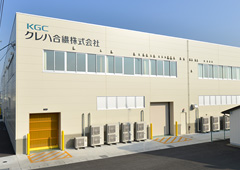 An integrated manufacturing structure starting with the development of the raw resin
The Seaguar series of fishing lines are made primarily of polyvinylidene fluoride (PVDF) produced at Kureha's Iwaki Factory, and manufactured and sold by Kureha's group company Kureha Gohsen.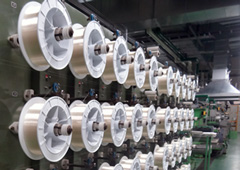 The manufacturing concept for Seaguar is "integrated process." The Kureha Group handles all aspects of the complex process for making fluorocarbon line in an in-house-developed process that begins with the making of the raw plastic itself. We apply to this raw material extremely delicate spinning and drawing technologies, such as the double structure process and Flexible Non-Twist (FNT) production method, to create high-grade fluorocarbon fishing line.
Inquiries by phone
Kureha Gohsen Co., Ltd.