The Kureha Group Network
The Kureha Group leverages synergies generated by group-wide collaboration to develop and provide products and services that protect the global environment, and contribute to the advancement of society and the betterment of peoples' everyday lives.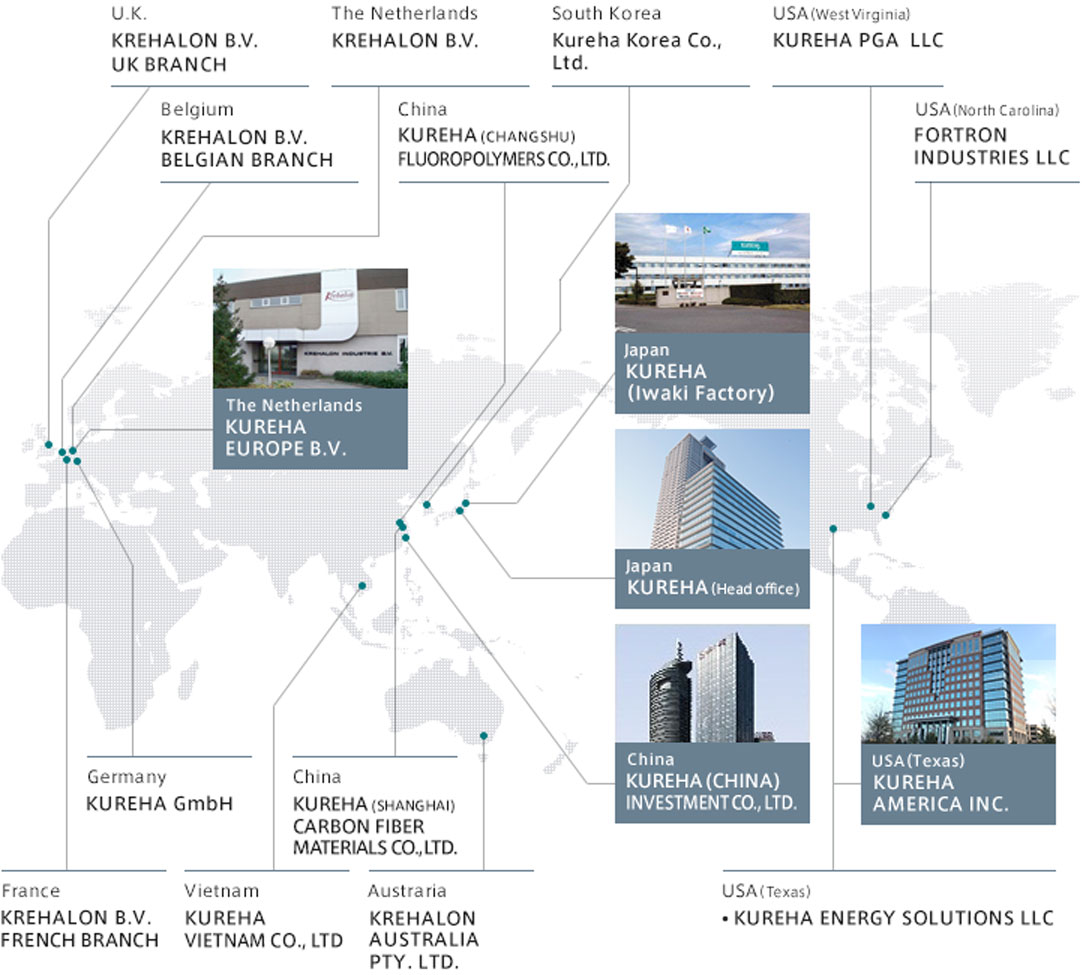 Designed by Japan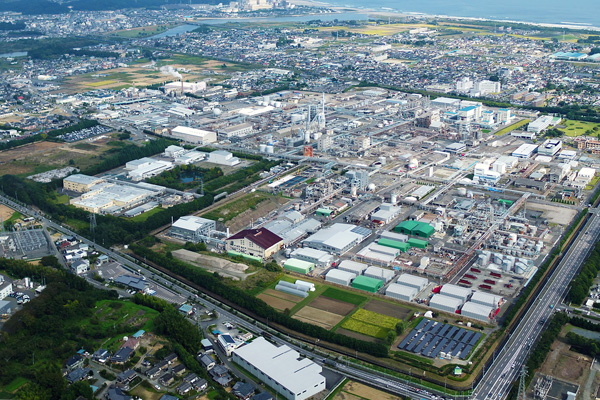 Kureha's R&D Division is located adjacent to its Production Division, facilitating expert manufacturing "Designed by Japan." The Iwaki Factory is the heart of Kureha, serving as the central facility in our global production network. The R&D and production headquarters located in Japan further global business development while also assisting with the recovery of the local community around Fukushima.
All development and cultivation of the core technologies that serve as the basis for our global business development is carried out in Japan.
Kureha Group collaboration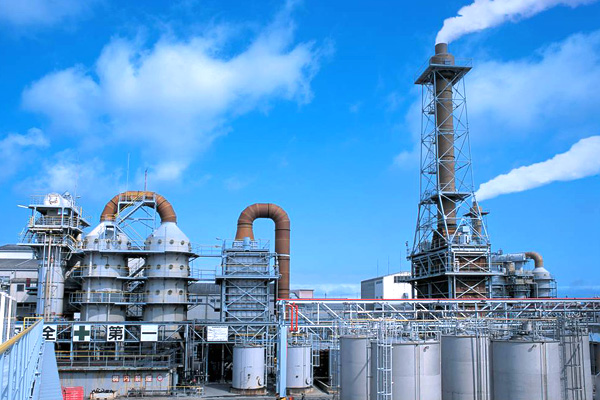 The Kureha Group develops beneficial products by combining the R&D prowess it has accumulated as a chemical company with manufacturing underpinned by strong technical capabilities.
We work side by side with group companies in a wide range of fields, from plant construction to product development, production and logistics. Kureha Ecology Management Co., Ltd., located next to the Iwaki Factory, has amassed a broad range of expertise and technologies regarding treatment and disposal of industrial waste, furthering measures to protect the global environment.
Expanding markets with exports and local production of the specialty products that meet global needs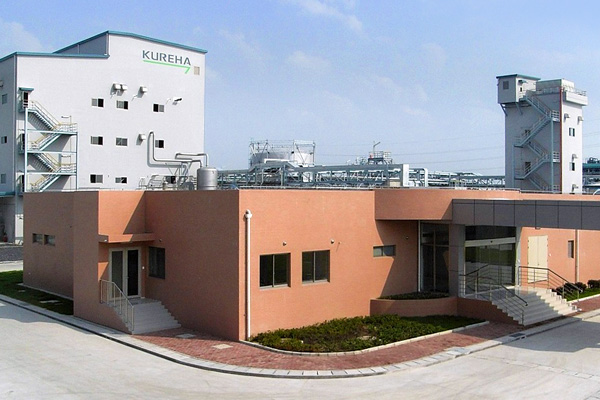 Kureha product sales are steadily growing in overseas markets. Exports currently account for around 25% of total sales. Our business in advanced materials, food packaging materials, agrochemicals, and other specialty products is expanding worldwide.
Seeing growing needs and scope for opportunity in foreign markets, we are leveraging the synergies of the Kureha Group to further our business activities overseas.