Polyvinylidene fluoride (PVDF)

KF Polymer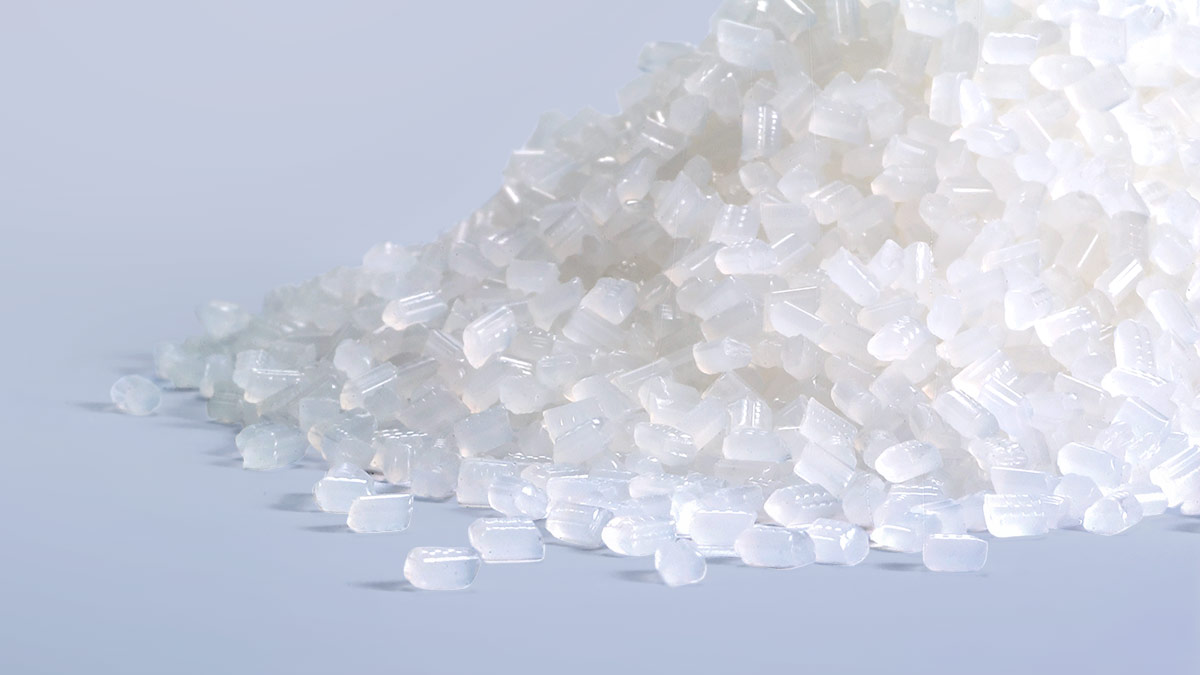 Reliable and proven performance in challenging environments
KUREHA KF POLYMER is polyvinylidene fluoride (PVDF), first produced in Japan on an industrial scale by Kureha in 1970. This engineering plastic balances the superior properties of a fluoride resin with the moldability of general-purpose resins. It is widely used in fields requiring resistance to heat, corrosion and weather, including electronic materials, fishing lines, and strings for musical instruments such as guitars and violins. The range of applications has expanded to leading-edge technologies, and it now also serves as binder material for electrodes in lithium-ion batteries and membrane filters for water treatment.
Characteristics
Excellent moldability (injection and extrusion) surpassing other fluoride resins, can be used as a coating powder, and enables secondary workability such as welding
No plasticizers or heat stabilizers are needed for processing, so compared to other general-purpose resins, elution of TOC (Total Organic Carbon), metals, or metal ions is extremely low, providing a high-purity resin
Excellent chemical resistance makes the material applicable for pipes in chemical plants or other industrial facilities
Excellent heat and weather resistance makes it applicable for outdoor covering films
Good mechanical strength provides excellent resistance to abrasion and impact
Uses/Applications
Anticorrosion

Valves, joints, pumps, solid pipes, plates, rods

Weather resistance

Photovoltaic backsheet, laminate film for overlays

Electric and electronics

Piezoelectric and pyroelectric films, wire coating

Battery material

Binder for lithium-ion batteries

membrane filters

Water treatment

Stationary net, Fishing line

Fishing lines (brand name: Seaguar)

Musical instrument strings

Guitar, Violin
Valve

Membrane filters for water treatment

Solar cell module

Fishing line (Seaguar)
Global supply structure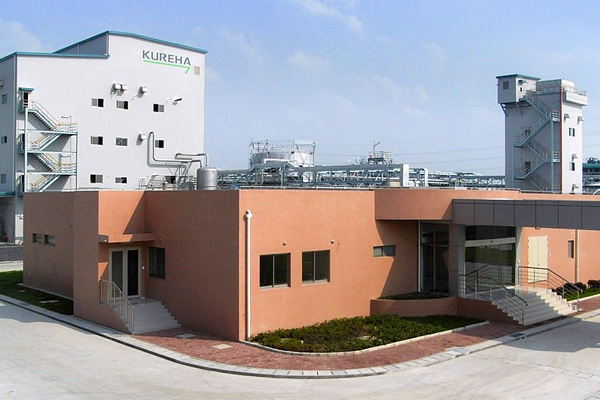 In the half century since industrial production first began in 1970, KF POLYMER has become a trusted and proven material essential to a wide range of industries. Kureha supplies markets worldwide from the Iwaki Factory and our production facility in Changshu, China.
Learn more about KF Polymer
Inquiries by phone or fax
KF Products Department
Please use the Inquiry form