Greeting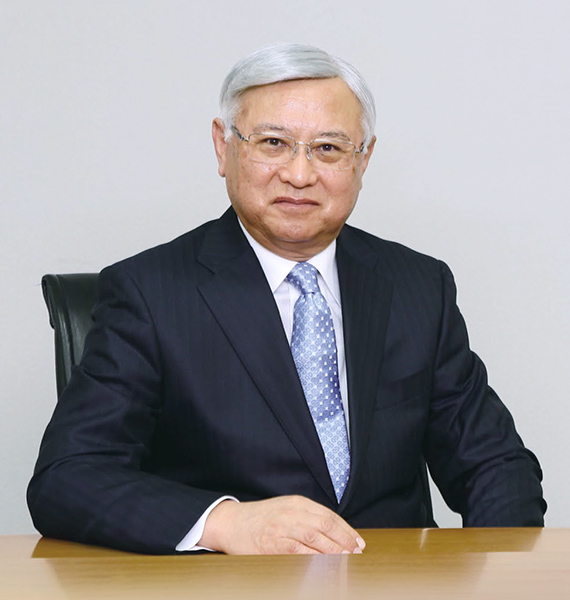 Instilling a Culture of
"Following Through"
Thank you for visiting Kureha's website.
I would like to begin by expressing my deepest sympathies to those affected by COVID-19 and my sincere condolences to families who have lost loved ones. I would also like to express my sincere respect and gratitude to all those working to prevent and treat infectious diseases, and who support society in various ways during these difficult times.
Kureha has always sought to grow together with society using the unique technological capabilities that we have cultivated since our foundation in 1944.
Our growth has been guided by the three tenets of our corporate philosophy: We treasure people and the natural environment, constantly evolve through innovation, and contribute to society through beneficial products. By developing differentiated products in the field of specialty chemicals, we strive to resolve issues facing society, including those related to energy and the environment, and contribute to healthy lives. In these troubled times, I feel our approach to business is more important than ever?for us, for society, and for the world.
From early 2020, COVID-19 triggered rapid changes in economic and social circumstances worldwide, presenting Kureha with an unprecedented challenge. Thanks to swift action to adapt our operations, the outbreak of the pandemic had only minor impact on our operations. Looking ahead, with vaccination efforts under way, we can expect the global economy to gradually recover. Even so, the pandemic has clearly demonstrated the importance of being able to adapt with agility to urgent challenges.
Another-and even bigger-such urgent challenge is climate change. With terms like"carbon-neutral"and"circular economy"becoming mainstream, countries around the world are increasingly conscious of the global environment and are accelerating efforts to curb climate change and recycle resources.
Addressing climate change is vital for the future of Kureha. Alongside reducing greenhouse gas and waste emissions across the group, we will work to resolve social issues related to climate change by accelerating the selection and development of technological development themes with a view to future commercialization. These efforts will be driven by our new Carbon Neutral Committee, which was established this year.
To become a sustainable company in this rapidly changing world, we need to strengthen our "Kureha-ness" as a technology-based company. To that end, it is critically important that we are aware of the external environment and adapt to change ahead of others. We must instill a corporate culture in which we commit to "following through" on our ambitions. While making every effort to ensure the stability of our business operations, we will contribute toward resolving social issues, develop differentiated products and technologies, and steadily raise corporate value.
We look forward to your continued support.
June 2021Yutaka Kobayashi, President & Chief Executive Officer